Submitted by Portumna Retire... on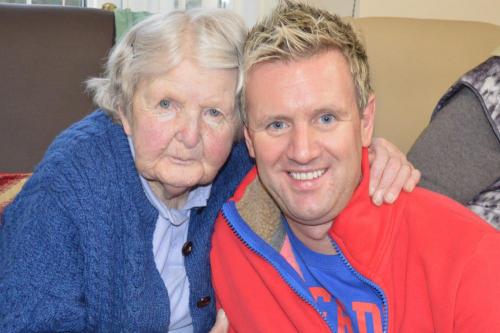 Mike Denver showed up at Portumna Retirement Village in the week before Christmas to rock the retirement village in a private concert for the residents.
Mike is a big favourite of the residents and during the course of a two hour non stop concert he showed why he has such a huge following all over the country. He sang a mix of new songs and of course a lot of old favourites and the residents enjoyed themselves.
Pictured with Mike after the concert is Philomena Monahan who is a resident in an independent unit at the retirement village.