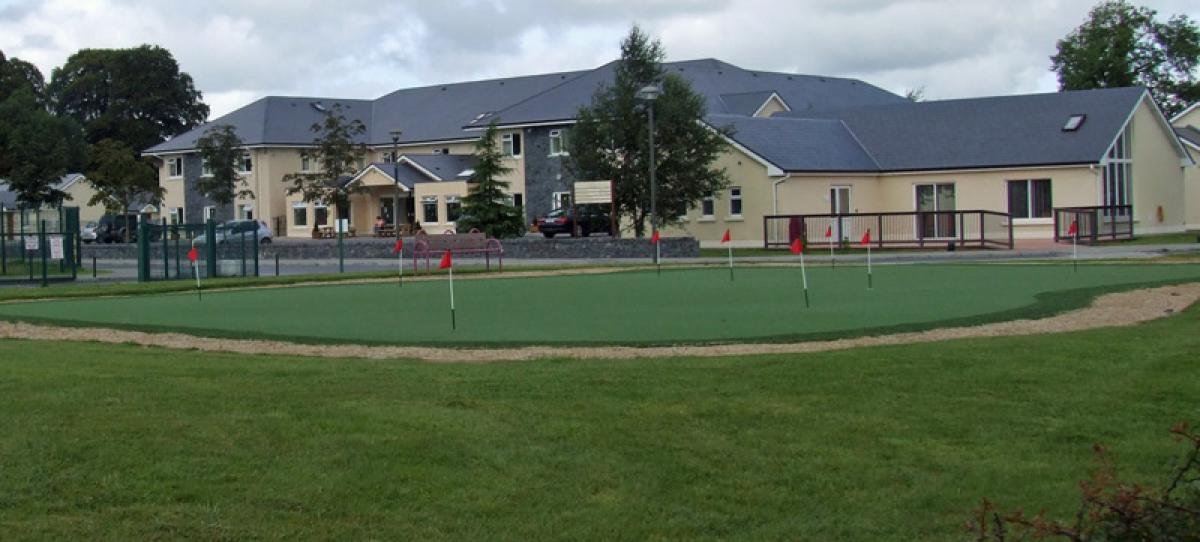 Portumna Retirement Village is located in the picturesque town of Portumna - situated on the largest lake of the River Shannon, Lough Derg, and nestled on the border of Counties Galway and Tipperary. The local towns of Loughrea, Gort, Killimor, Kiltormer, Ballinasloe, Borrisokane, Nenagh, Birr, Banagher, Woodford and Scarriff are all easily accessible. Dublin is two hours away via the M6 (accessed at J15 at Ballinasloe).
A bustling little town with quaint pubs and restaurants, Portumna is bordered by the vast woodlands of Portumna Forest Park and Lough Derg. It offers ideal leisure and entertainment facilities for both the active and passive new home maker.
Our Philosophy
In Portumna Retirement Village, our philosophy is to cater for the individual needs of each resident - an essential aspect of the caring process. We endeavor to match the ideal staff member to each resident, to cater for preferences of male or female, quiet or lively, casual or formal.
Activities of daily living are carried out at the resident's pace, with the emphases on maximising potential and personal control, enabling choice and respect for dignity. By taking the time to get to know each of our residents, we nurture a friendly and happy atmosphere that residents, relatives and staff alike warm to right away.
Residents may come and go, on appropriate risk assessment basis, and visitors are welcome at all times. We consider social relationships with like-minded people to be of the utmost importance and we arrange a wide range of social and recreational activities, both on the premises and outside. By taking the time to get to know each resident, we foster a friendly atmosphere and maximum empowerment of every person under our care.
Care
Our goal is to provide the best care possible to all our residents and work with them and their families to ensure that their stay with us is as enjoyable and comfortable as is practicable